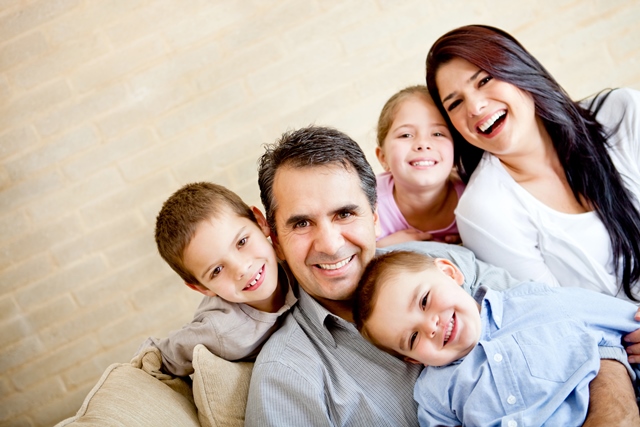 It's recognised in our lives and wider community, that everyone has a diverse, broad and varied definition of "family".   Traditionally speaking, immediate family is your parents, siblings, partner and children and a family can be described as being either nuclear or blended.  All family relationships outside of these two –generation unit are more commonly known as extended family.
But for the workplace, and specifically the definition provided to guide Employers in the Fair Work Act 2009 (CTH) in particular sections 12 and 97 of what constitutes immediate family is specific but also broader than the traditional immediate family as we maybe experience it ourselves.  For you the Employer, It is far wider than what you might expect and it's important to understand who might constitute as a member of your employees immediate family or household as it determines whether they qualify for specific family related entitlements such as compassionate or carers leave.
Under Fair Work's definition, an immediate family member includes a spouse, de facto partner, child, parent, grandparent, grandchild, sibling; or child, parent, grandparent, grandchild or sibling of the employee's spouse or de facto partner. In short, this includes members of a nuclear, blended or extended family. The employee doesn't have to be domiciled with immediate family members in order to qualify for the leave.
Additionally, under the Fair Work Act provisions there is also the definition of household to include habitants other than immediate family members who may be domiciled with the Employee.
What types of leave does this impact?
Compassionate/bereavement leave is available to all Employees including casual and part-time employees.  Paid compassionate leave however, is only available to full and part-time employees. Employees are eligible to take this leave as two, one day leave or a single continuous two day period or as agreed between the Employer and employee. This leave does not accrue and can be taken more than once during a calendar year.
Sick/carer's leave also known as personal leave provides an option for time off to help Employees deal with personal, immediate family or household member related illness, injuries and/or other emergencies.  Full and part-time Employees are eligible for 10 days' paid leave (pro-rata for part-time depending on hours of work). If Employees have exhausted this leave allowance, they can also take two days' unpaid carer's leave. Employees are protected from adverse action from the Employer for taking this leave.
We might also interpret family to include kin-like relationships Employees may have with neighbours, pets and friends but according to the parameters set within Fair Work's definition, they do not qualify for consideration for compassionate or carer's leave should they pass away or suffer an emergency/illness. Other leave such as annual leave can be considered for such circumstances.
However, this does not limit the employer from exercising discretion in providing more generous provisions in the application of these leave entitlements provided the decision made is not in breach of the National Employment Standards (NES).   Additionally, as a modern Employer should you choose to provide Employees with more generous provisions for compassionate or carer's leave specifically in recognising some of these kin-like relationships then it is highly recommended that this is clearly outlined within your leave policy inclusive of parameters around when this may or may not be paid by the Employer.