The EastCoast Human Resource Group is a highly skilled and enthusiastic team with a strong customer focus. We succeed in business by making a meaningful contribution to the success of our clients.
Michalle Faulkner
Managing Director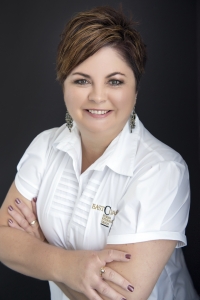 Michalle is the Managing Director of the EastCoast Human Resource Group and a senior human resource management practitioner with more than 25 years experience gained in building, construction and labour hire industries. In addition to her business and human resource management experience, she has held dual qualifications as a Workplace Health and Safety Officer (Construction and Services) and now as a Practicing Safety Officer. Michalle is also a qualified Workplace Trainer & Assessor and Internal Auditor of Quality Systems including AS/NZS 9001:2008 and AS/NZS 4801- OHS Management Systems.
As well as providing clients with consulting services, Michalle is responsible for the team's delivery of specialist workforce solutions to a wide cross section of clients. She is also responsible for EastCoast Human Resource Group's general business development.
Michalle's commitment to her profession was recognised in 2008 when she was awarded a Business Woman of the Year Award. A devoted wife and mother of a young family, Michalle still finds the time to volunteer her time as the President of the Sunshine Coast Business Women's Network – a very active Business Women Network.

Michalle believes; "invest in your people, increase your profit" and her new book The People Investment does just that – it is the ultimate source for businesses to work out the key to hiring and firing and getting the most out of your team!
Heidi Bishop
Senior HR/IR Consultant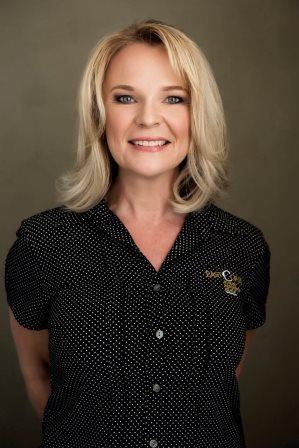 Heidi joins EastCoast Human Resource Group as a senior consultant working with Michalle to design and deliver exemplary human resources solutions.
Heidi's skills in business and people management have been developed over 25 years encompassing corporate, franchise and small business environments. Her unique business focus allows Heidi to customise people solutions that are relevant, effective and culturally driven.
Heidi's communication style readily establishes relationships to identify stakeholder requirements to collaboratively develop solutions. Her passion and expertise in developing strong workplace cultures that drive employee engagement and deliver sustainable business results.
Heidi has extensive human resources experiencing a wide range of industries all with unique challenges. She has consulted to the health, retail, construction, mining, engineering, aged care, financial services, tourism, utilities and local government sectors.
Heidi provides effective, efficient and holistic human resource solutions to support people leaders with 'day to day' issues right through to strategic organisational development needs.
Heidi's other passion is workplace training, specialising in 'soft skills' such as leadership, communication, people management and everyday authentic conversations. Her facilitation delivery style is engaging, practical and tailored to her audience to ensure sessions are effective, memorable and outcome driven.
Jenelle Shield
Temp Desk Manager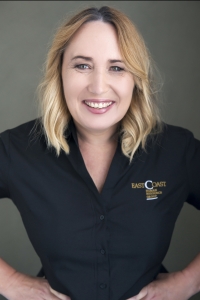 Jenelle Shield is EastCoast Human Resource (ECHR) Group's Temporary Personnel and Labour Hire Manager. A Queenslander through and through, she relocated from Brisbane to the Sunshine Coast 15 years ago which is now home with husband Brad and their blended family.
Jenelle brings with her over 20 years of work experience in real estate, holidays and newspaper advertising sales, call centre support as well as temp, labour hire and permanent recruitment, which has seen her work as both – client and recruiter.
"I have a genuine interest in employment and HR issues on the Sunshine Coast. As team leader in a previous role, I did use ECHRG's services which I found invaluable. In that role, our business went through a period of unexpected growth and I was able to rely on ECHRG to supply quality applicants quickly," she recalls of her experience as a client of ECHR Group.
In Temporary Personnel and Labour Hire, Jenelle offers a level of client care that comes from a mutual appreciation based on experience. She also derives great satisfaction from conducting successful placements of candidates with clients. With recruitment, Jenelle's philosophy is simple: "I treat everybody with respect and I believe honesty is very important."
How do we know we are performing at a high standard? We ask our clients of course:-
"As a busy Manager of a large company on the Sunshine Coast, there are times that we need a temp staff member who will "hit the ground running". Jenelle takes the time to understand our company and the role that we need filled.  I can always be confident that the staff member she recommends to us will seamlessly settle in and start running straight away.  I would highly recommend Jenelle and EastCoast for any temporary recruitment needs".
Jaimie Gosewinckel
Recruitment/HR Support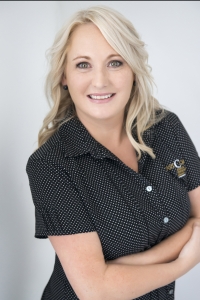 Jaimie has been with EastCoast for a few years now.  She started as the Receptionisit and has now moved into a support role for the Recruitment and HR Consultants. Being in a varied role is what makes the day interesting for this Victorian girl.
Jaimie has shown a keen interest in Social Media and on-line Marketing and is completing a Certificate IV in Business Social Media Mastery.
Having worked a number of roles in administration, reception and call centre in addition to managing her own restaurant business for three years, Jaimie believes in always providing the best in customer service.
"Treat others how you would like to be treated. This is not just my customer service philosophy but also my life philosophy," she said.
In her spare time, Jaimie uses her commercial cooking skills and experience to ship up good food for her family and friends. Her biggest love remains, time with her family.
Jessica Walsh
Recruitment/HR Support
Jessica a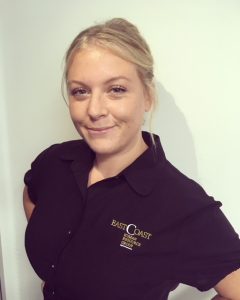 s our lastest addition to the team at EastCoast Hr Group.  Jessica's role is our Receptionist and Payroll Support.
Jessica was born in England and came to Australia in 2012.  She has since settled on the Sunshine Coast with her Fiance and daughter.
Jessica is the bubbly voice you will here when you call us and the friendly face that is there to meet you in our reception.
Jessica is highly resourceful, friendly customer service professional who prides herself on providing a unique customer service experience to all clientele either new or existing.
Jessica enjoys spending weekends with her family at the beach or spending time with friends
Office Administrative Team
EastCoast Human Resource Group Directors and Consultants are also supported by a team of dedicated administration and payroll professionals ensuring that the day to day administrative and operational needs of the business are supported.
Our support team incorporates our reception, payroll and resourcing staff.
Team Support:
Stephen Fraser (Director)
Susan Fraser (Payroll Manager)
Penny Hill (WageSmart Manager)