EastCoast Temporary Labour Hire

As a group of qualified, dedicated professionals with a combined 90 years plus experience, the team at EastCoast offer far more than end to end recruitment which is what we are most known for.
We are approved Labour Hire Providers
What does this mean?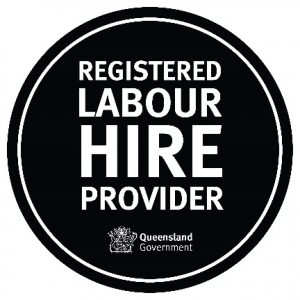 The licencing scheme ensures that management of labour hire providers are fit and proper persons and that the agency is compliant with legislation and financially sound.
A person who provides 'Labour Hire services' in Queensland will need a licence to do so. This licence must be renewed annually.
EastCoast HR Group looks forward to continuing to provide exceptional service provision of blue and white collar labour hire services under the new licensing scheme to our valued Clients.
Why choose EastCoast for your temporary staff or labour hire needs?
The use of temporary staff enables your business to adjust more easily and quickly to workload fluctuations. The calibre of our candidates that we refer can provide specialised skills to all types of industries.
At EastCoast we are making it easier than ever before to hire staff.
All of our temporary personnel are pre-qualified. When you engage us to provide you with a temp, EastCoast will respond to your needs and have your assignment filled for most general administrative positions within 60 minutes.
Our Labour Hire personnel have been screened and are "job ready" with all necessary PPE requirements and licence validation assessed for any project whether it be locally or nationally based
EastCoast HR Group have the experience and knowledge of your industry to place the most suitable candidates in any area of your business
The value of temporary staff or using labour hire services is that we take control of your workforce needs providing much needed flexibility for business owners. We support our Clients, with extra or short term staffing solutions during peaks and troughs of workflow within your business
At EastCoast, we pride ourselves on providing a great cost effective solution for any business needs
Jenelle Shield is EastCoast Human Resource Group's Temporary Personnel and Labour Hire Manager. In Temporary Personnel and Labour Hire, Jenelle offers a level of client care that comes from a mutual appreciation based on experience. She also derives great satisfaction from conducting successful placements of candidates with clients. With recruitment, Jenelle's philosophy is simple: "I treat everybody with respect and I believe honesty is very important."
To get a quote or further information contact Jenelle at temps@eastcoasthr.com.au
Why Hire Temps?
At EastCoast, we look after both blue and white collar temporary hire and can generally find and place someone with less than 24 hours' notice.
Reasons you may require temporary labour hire from East Coast HR:
Prolonged sick leave
Annual leave
Maternity leave
Relief management
Personal leave
Long or short term contracts
Match your fluctuating workloads
Ensure you have the right candidate prior to permanent placement
Client Satisfaction
Outsourcing your Temporary Labour Hire allows the team at EastCoast to deal with all of your employment issues while you focus on the critical aspects of growing and developing your business.
Employing a recruitment agency to solve your current labour needs can be fraught with danger if you do not do your homework. At EastCoast Human Resource Group we work hard to satisfy our clients, often resulting in success first time, every time.
You can be confident in your choice to appoint EastCoast Human Resource Group as your Temporary Labour Hire partner. Ultimately, the savings in time, money and effort will be significant and the benefit of having another partner working for the goals of your business cannot be underestimated.
Testimonial –  The Events Centre have been working with East Coast HR to service many of our events.  They are very efficient and provide exceptional staff. Jenelle our Consultant is friendly, approachable, helpful and understanding. She demonstrates professionalism and passion in her work. We appreciate her quick response, flexibility and prompt follow-up to our requests. We look forward to furthering our relationship with East Coast HR.
Jenelle has a great rapport with her clients.  It view more testimonials click here!
Candidate Control / Candidate Satisfaction
Ultimately we aim to forge long term relationships with our candidates so they can feel confident that we act in their best interests at all times, and they in turn will be comfortable in referring our services to their friends and peers.
Testimonial: Working with Jenelle has been easy and enjoyable from the start. She is warm, professional and a pleasure to deal with. Jenelle makes sure that she keeps in contact with you throughout the entire relationship regularly, even when there is no news. I find this particularly reassuring as most other agencies only tend to contact you when they have news which can sometimes leave you wondering if they have forgotten about you! Jenelle found me the prefect role for my situation so she has a good understanding of her clients and partners them with well with employers. I would highly recommend working with Jenelle. – July 2017
Jenelle goes above and beyond her Candidates expectations.  It view more testimonials click here!
Candidate respect
The EastCoast Human Resource Group treats each candidate with the level or professionalism expected from a highly experiences recruitment firm. Whether it's promptly returning their calls, or providing constructive interview feedback, we commit to handling their employment search with the utmost integrity at all times.
We aim to give our candidates accurate details of positions and of their application status. We ensure that our interviewing and selection techniques comply with relevant employment and privacy legislation. Extensive reference checks are conducted by speaking to professional referees nominated by the candidate.
We further aim to advise candidates of the outcome of their application as soon as the client advises us.
All candidates are treated as professionals and like clients, we ensure they are kept informed through every step of the recruitment process;
All candidates are notified promptly when their initial application is received, accepted or rejected;
We respect the candidate's time and avoid requesting excess information;
Advise the candidates about the entire recruitment process, including the time frames, who they will meet and the position selection criteria;
Ask the candidates what their expectations are and get their feedback during the process; and
Always provide candidates with honest feedback while being positive and constructive.
All of our temporary personnel are pre-qualified. When you engage us to provide you with a temp, EastCoast will respond to your needs and have your assignment filled for most general administrative positions within 60 minutes.
Forms for temps